An Initiative of Dubai Maritime Creativity Lab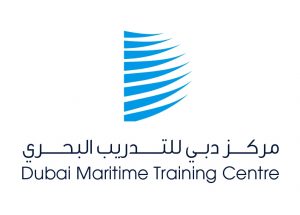 Innovative professional programs
aimed at enhancing
human resource investment
and solidifying Dubai's leading position in local and global maritime industry
Dubai, United Arab Emirates, October 17th, 2015 – The Dubai Maritime City Authority, the government authority charged with regulating, coordinating and supervising all aspects of Dubai's maritime sector, has lauded the operations of the Dubai Maritime Training Centre which represents a valuable addition to the initiatives aimed at enhancing the performance, safety and competitiveness of the local maritime sector while also promoting the emirate as a leading global maritime hub. The Dubai Maritime Training Centre is an initiative developed by the Dubai Maritime Creativity Lab, which was launched earlier by DMCA. The centre work revolves around supporting the government's efforts to introduce and position Dubai as a safe and sustainable maritime hub via the implementation of comprehensive set of world-class workshops and training programs.
H.E. Sultan Ahmed Bin Sulayem, Chairman of Dubai Ports, Customs and Free Zone Corporation and President of DMCA said, "The Dubai Maritime Training Centre represents an important step into achieving our vision of fully developing our maritime human resources segment, which is deemed as an essential element in promoting Dubai as a global maritime hub while also helping bolster the country's economic sector and addressing its future needs. Implementing the centre's training programs will allow us to equip a generation of human resources that can continue the current development of the local maritime sector and promote the emirate as a regional and international pioneer
maritime
center, in line with the vision and directives of the wise leadership."
The Dubai Maritime Training Center is one of DMCA's quality-focused initiatives, which aims to promote Dubai as an international maritime center by focusing on exchanging the latest industry information, introducing the latest practices and organizing international exhibitions, conferences and events, as well as improving training and education directed to those concerned with maritime matters. Considered as a leading drive for the development of human resource investment within the maritime sector, the Dubai Maritime Training Centre aims to collaborate with the best experts and pioneers to design and implement integrated training programs that address rapid international and regional changes and promote Dubai as a leading destination for maritime training and an attractive business environment for leading international maritime companies.
Amer Ali, Executive Director, DMCA, said, "The workshops and training courses introduced by the centre have been created based on highly accurate and comprehensive methodology, industry knowledge exchange and the integration of theoretic maritime education and practical training—ensuring highly positive results. DMCA has initiated a wide-scale plan to renovate and update training facilities and provide it with the latest world-class technologies and equipment in order to achieve the objectives of the Dubai Maritime Training Centre for the optimal investment in human resources. We are preparing a series of training programs specifically tailored to equip floating restaurant employees and owners of jet skis and leisure boats with the latest information and practical competency needed to insure highest safety levels. We are committed to expand the range of training programs to include all the needs of water sports enthusiasts and marine craft operation managers as well."