University shares its academic philosophy & experiences with Arab academic community during online seminar
Dubai, UAE, May 2nd, 2020 – Highlighting its commitment to sharing its expertise and experiences in smart learning once again, the Hamdan bin Mohammed Smart University (HBMSU) has hosted an online Arabic seminar in cooperation with, and under the patronage of the Association of Arab Universities (AARU). During the webinar, HBMSU reviewed its technological capabilities, cumulative experiences, and its educational philosophy based on technology, innovation, creativity and scientific research. This approach of HBMSU significantly drives the advancement of the educational system in accordance with the requirements of the future, and in line with the directives of H.H. Sheikh Hamdan bin Mohammed bin Rashid Al Maktoum, Crown Prince of Dubai and President of the University.
The webinar served as a strategic platform for introducing faculty members of Arab universities, which are also members of the Association of Arab Universities (AARU), to the salient features of the HBMSU's mission to establish a culture of smart learning and distance learning as an effective tool for investing in youth to raise them as future leaders.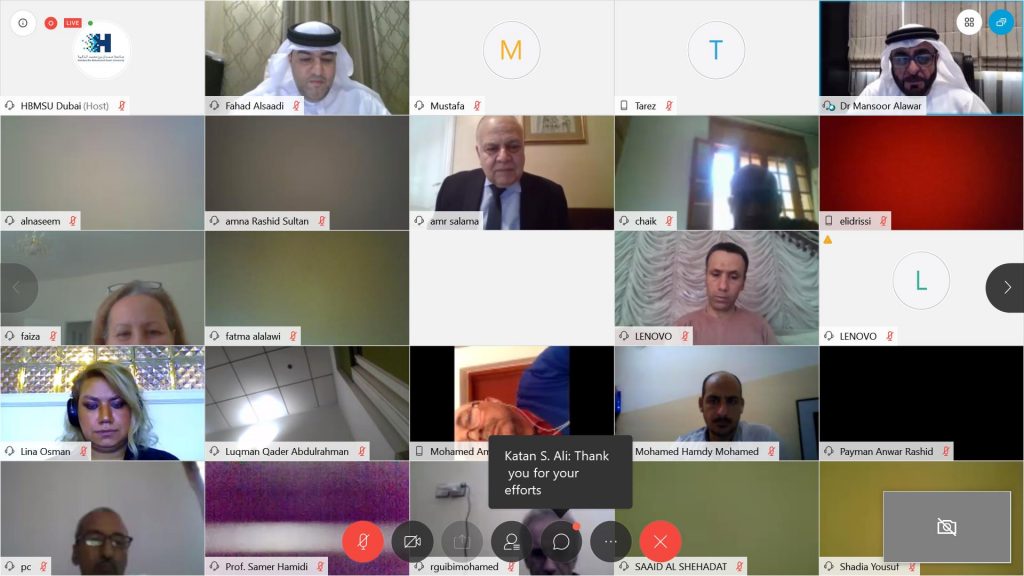 The webinar, titled 'HBMSU's Smart Learning Applications,' witnessed huge participation with more than 500 attendees from the academic community in the Arab region, led by Professor Dr. Amr Salama, Secretary General of the Association of Arab Universities (AARU). The participants hailed the pivotal role of HBMUS as the first hub and a pioneer in smart learning in the Arab region. Participants also praised the University's valuable initiatives to unite and direct efforts towards equipping universities with necessary tools needed to adopt the smart learning approach and keep pace with the rapid changes in the field of higher education, especially in light of the current challenges.
Continue reading

"HBMSU Shares Smart Learning Tools & Techniques with Members of Association of Arab Universities"